All about Decentraland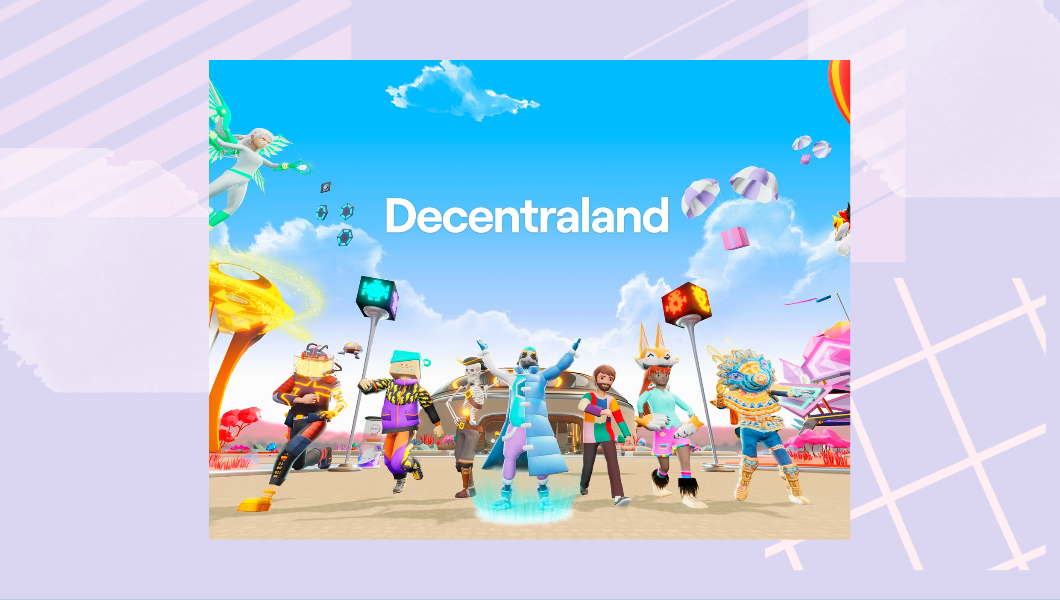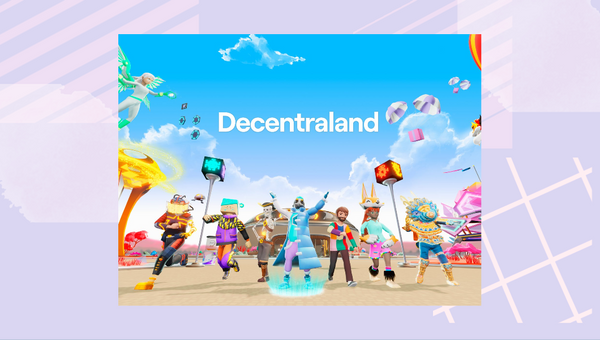 Decentraland is a 3D virtual world built on the Ethereum blockchain. It is a modern metaverse where users can buy land, build experiences on the land, play games, attend events and even play poker. It is a web3 project that is being developed as a completely decentralized, autonomous DAO with its own currency and economy. Decentraland offers several opportunities for creators to participate in its economy and earn.
Blockchain and tokens in Decentraland
Let's take a look at how the platform is built, the tokens used and how developers can build apps and games on Decentraland.
Blockchain
The core platform is built on the Ethereum blockchain and Decentraland land parcels and DAOs are governed by Ethereum smart contracts. The Ethereum chainoffers a robust and secure platform, however, it comes with high transaction fees, also referred to as gas fees.
Developers building on Decentraland have the option to either build on Ethereum or build on the Polygon sidechain. Building on Polygon may be more economical since the gas fee for transactions is lower for Polygon compared to that for Ethereum.
$Mana Token
The $Mana token is built using Ethereum's ERC-20 standard. It is Decentraland's native currency. It can be used to buy land and other items within Decentraland. The token is traded in crypto exchanges and can be stored in an exchange or in wallets like the Metamask or the Trust Wallet.
The $MANA token currently has a fixed total supply of about $2.1 B.
$DG Token
The Decentraland DAO is governed using the $DG token. It can be staked to earn passive income.
Custom tokens
Developers building apps and games in Decentraland have the option to pick a token for their app or game. They can choose from $ETH, $MANA, $MATIC or can create their own token based on the ERC-20 standard.
NFTs
Land, wearables, rare collectibles, scenes and other related items are minted as NFTs and traded in the Decentraland marketplace.
Land
Decentraland is a 3D online virtual world. Similar to the real world, the basic block of Decentraland is parcels of land. Each land parcel measures 16 by 16 meters and multiple parcels can be combined together to form larger parcels or plots.
Land parcels are finite and unique are maintained and managed by smart contracts. Parcels are minted as NFTs and the co-ordinates of the land are unique to each parcel.
Users can buy land parcels using the $MANA token and can develop their land by building scenes on them. Each scene consists of 3D objects like buildings or roads, textures and audio content. The Genesis plaza is an example of what users can build and it is located at the center of Decentraland.
The image below is a representation of a section of land parcels within Decentraland.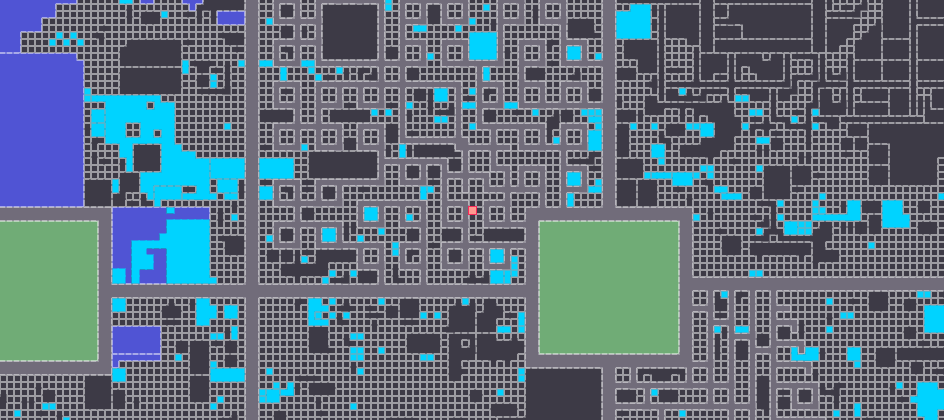 Marketplace
The marketplace is a single place to buy and sell all the on-chain assets.
You can do the following in the marketplace:
Buy and sell parcels of land.
Buy and sell wearables.
Buy and sell unique names in Decentraland.
Transfer your land to a different user.
Create or dissolve estates.
Name your parcels and estates and give them a public name.
Give permission to third parties to build and deploy on your land.
How do you make payments in the Marketplace?
All payments must be made with the $MANA token which is the native currency of Decentraland.
You will need the following tokens in Decentraland:
$MANA - for buying land, wearables and other items.
$ETH - to pay the gas fees for the Ethereum transactions.
$MATIC - to pay the gas fees for the Polygon Matic transactions.
Custom tokens for specific games and apps.
Here are the steps to set up payments:
Send $ETH or $MANA tokens to a wallet like Metamask. One way to do this is to buy the tokens in an exchange like Coinbase and send the tokens to the wallet using the wallet's address.
Connect your wallet to Decentraland. You do not need any registration on the website, you will just connect using your wallet and your wallet's address will be used as your user id.
If you have $ETH in your wallet, you can convert some of it to $MANA. Go to user settings and choose the buy more option next to the MANA balance. You will be redirected to Kyber Swap where you can swap $ETH for $MANA.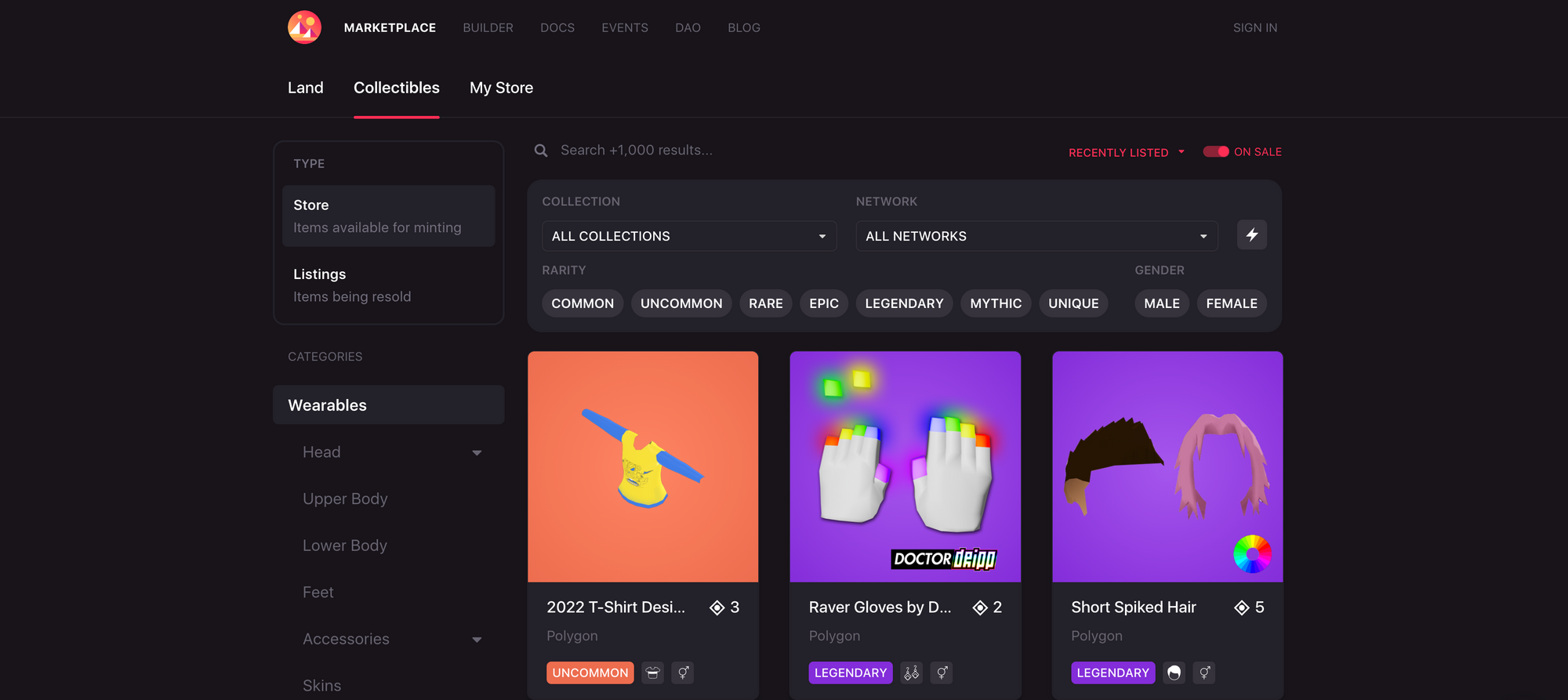 Decentraland Builder
The builder is an online tool that lets you create scenes in Decentraland. Scenes are built can consist of boundaries, objects, smart items, NFTs and more.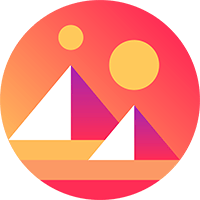 Once you completed building the scene using the builder you can either:
Give the scene a name and publish it and make it available to landowners who would like to use it on their land.
Publish the scene in land you own.
Here is a great list of scene examples and here is a list of awesome tutorials.

Decentraland DAO
Decentraland is governed by a DAO, short for decentralized autonomous organization. It is basically a collective of holders of the $DG token. The DAO is responsible for analyzing and voting on proposals to modify existing smart contracts, or add new smart contracts.
Smart Contracts
The DAO is effectively run by smart contracts. This means that the rules are coded in the smart contracts and they make sure that the rules are enforced.
The following are the main smart contracts that govern Decentraland:
Land contract manages the rules around land parcels.
Estate contract manages the rules around estates.
POIs is a contract that maintains a list of points of interest in Decentraland.
Names is a contract used to mint and maintain unique avatar names in Decentraland.
Banned Names is a contract that maintains a list of all the names that have been banned in Decentraland.
Catalyst Nodes
Wearable Collections is contract that has the rules around minting groups of wearables.
Marketplace contract governs all the workings of the marketplace.
Grants contract maintains all the grants and the rules around the grants.
DAO Fund
The DAO fund was set up in 2020 with a 10-year vesting contract of 222 Million $MANA. The $MANA tokens vest every second.
The DAO also earns income in the following ways:
2.5% fee on all transactions that occur within Decentraland.
A portion of transaction fee on all transactions that occur in OpenSea.
DAO Proposals
Once a smart contract has been created and deployed, any changes can only be done by the DAO. A proposal with the requested changes need to be submitted to the DAO and a vote will decide the outcome for the proposal.
Proposals currently submitted to the DAO as well as archived proposals can be found here.
Brands in Decentraland
Decentraland offers several opportunities for brands in the metaverse and different brands are making their entry into the metaverse in creative ways.
Here are some examples of how brands are entering the Decentraland Metaverse:
Atari - Gaming company Atari is building a cryptocurrency casino in a 20-parcel estate within the "Vegas City" district in Decentraland.

Metaverse Fashion Week - Decentraland hosted a metaverse fashion week during March 23-27, 2022. Iconic brands like Dolce&Gabbana, Etro, Elie Saab, Imitation of Christ, DUNDAS, Nicholas Kirkwood entered the Metaverse with shows and other exciting events.

Samsung - You can now visit Samsung's New York store virtually within Decentraland.

Southeby's - In 2021, Southeby's opened a virtual gallery, modeled after their London gallery within Decentraland.
Events in Decentraland
Decentraland is perfect for hosting online event. A variety of one time and recurring events including several high profile events are currently hosted in Decentraland.
Users can either host events or choose to attend existing events.
Click below to host your own events:
Click below to see upcoming events:
Games in Decentraland
The Decentraland metaverse is ideal for building play-to-earn games. It offers support for tokens, NFT minting, DAO and other web3 elements that can easily enable the development of play-to-earn games in the decentraland metaverse.
Decentral Games - Ice Poker
Decentral Games is a casino ecosystem that is built and governed by the DG treasury. It is a play to earn gaming ecosystem in the metaverse where players can play the game and earn in a variety of ways.
The following are ways in which players can earn in Ice Poker:
Completing the daily check-in and the daily challenges.
Competing for leaderboard positions based on earnings from the Poker game.
Selling and renting out wearables for the Ice Poker game.
Mining for in-game $ICE tokens.
Collecting ultra rare Diamond Hands wearables.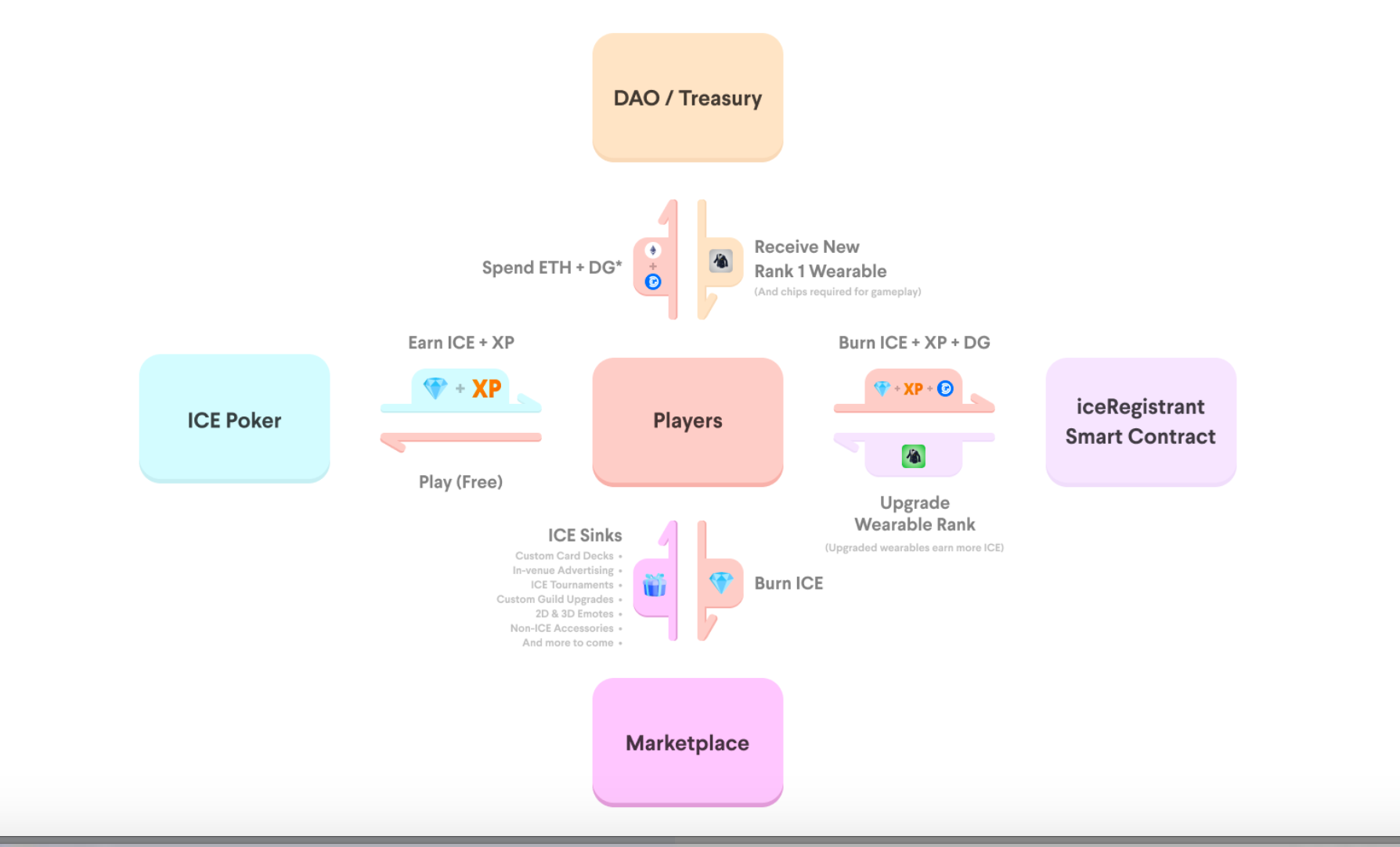 Creator economy in Decentraland
Creators can build and earn income in several ways in Decentraland. They can also generate passive income in multiple ways within the virtual world.
Here are some of the ways to earn an income in Decentraland:
Selling wearables, scenes and other items in the marketplace.
Building scenes for landowners.
Playing Ice Poker and other play-to-earn games.
Staking $DG tokens.
Offering freelance services like coding.
Working in the Metaverse as hosts for events and in other roles.