Cryptocurrency Exchanges
One way to acquire cryptocurrencies is to buy them in exchange for regular fiat money through an online crypto exchange, similar to buying stocks from an exchange.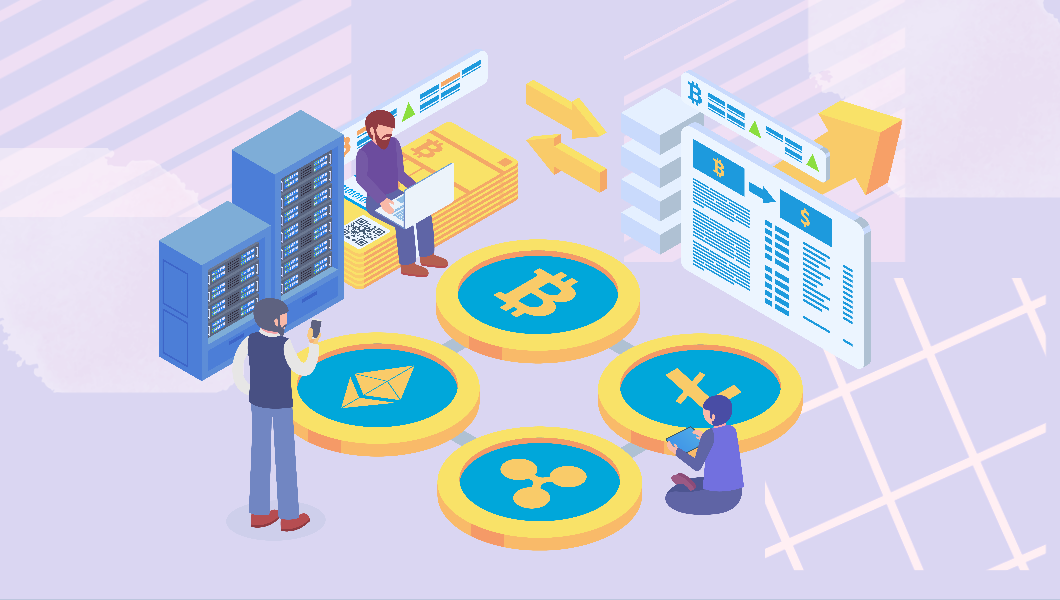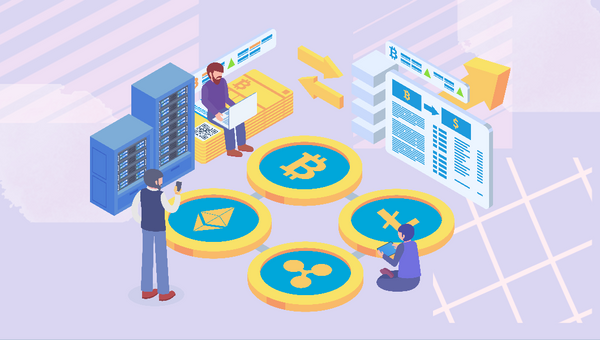 As cryptocurrencies gain prominence and are adopted as mainstream investment vehicles, there arises a need for a seamless, secure and reliable means to buy them. One way to acquire cryptocurrencies is to buy them in exchange for regular fiat money through an online crypto exchange, similar to buying stocks from an exchange.
Cryptocurrency exchanges, like stock exchanges, provide services to trade and hold crypto assets.
Once you buy cryptocurrency, you will need to store it in a safe and secure way. The most secure way to store your cryptocurrency is to hold your own private keys. However, popular crypto exchanges offer wallet services to store cryptocurrencies. While storing cryptocurrencies in exchanges is not the safest option, the convenience in doing so offsets some of the risks involved. Exchanges for their part are improving the safety and security on an ongoing basis.
What are the services offered by Cryptocurrency Exchanges?
Buy/Sell - Cryptocurrencies can be bought in exchanges using fiat currencies like the US Dollar. This is similar to buying publicly traded shares of a company through a stock exchange.
Trading - A Cryptocurrency can be traded for a different one and exchanges typically list pairs of cryptocurrencies that can be traded for each other.‍
Staking - Proof of stake blockchains like the Ethereum blockchain require cryptocurrency to be staked to verify transactions. User who hold cryptocurrency can choose to lock their crypto stored in the exchange for staking purposes. Exchanges will pay the crypto owner a fee towards the crypto that is locked for staking.‍
Custody - Digital assets need to be stored in a safe and secure way and several wallet solutions are available for storing cryptocurrencies. The exchanges also offer wallet or custody services to hold the assets.‍
Crypto Loans - Cryptocurrency holders can use their assets as collateral and borrow money in fiat currencies like the US Dollar. Exchanges offer crypto loans against collateral. However, the extreme volatility of crypto assets make these loans very risky. If the assets drop in price, the locked in collateral can be liquidated to recover the loan principal.‍
Card Services - Several exchanges offer crypto card services for both payment and reward services. The cards can be used to pay in crypto at merchants that accept cryptocurrency payments. Some cards offer cryptocurrency back, instead of the regular cash, back on purchases.‍
Futures - Exchanges offer crypto futures trading with up to 500X leverage.‍
Margin Trading - Exchanges offer crypto margin trading with up to 5X leverage.‍
Institutional Services - Exchanges offer exclusive services for institutions, including OTC, Account Management etc.
What should you look for in a Cryptocurrency Exchange?
The top crypto exchanges offer a majority or all of the services listed above. An investor looking to begin their crypto investment journey can use the following criteria to choose the best exchange for their needs.
Ease of use
Trading Fees
Security
Lending terms
Tokens listed
Staking options
Rewards options
Geographical considerations (Taxes, fiat currency etc.)
The following are top cryptocurrency exchanges that offer a wide range of services:
Coinbase was founded in 2012 and is getting ready for an IPO in 2021. It is one of the first digital currency exchanges and currently operates in 100+ countries and has over 90B+ assets on the platform. The website features a clean and easy to use interface and Coinbase can also be accessed via iPhone or Android apps.
A global exchange, founded in San Francisco in 2012, that provides crypto trading, custody and wallet services for retail as well as institutional investors.
An important feature of Coinbase is that the cryptocurrencies held in Coinbase are insured via private insurance. Cryptocurrencies in general are not insured by the SIPC, so this is nice to have if you are holding your assets in an exchange.
Services
For retail investors:
Trading
Wallet - Coinbase Vault
Staking
Crypto Loans
Coinbase Pro - Trading for professional traders
For Institutions:
Coinbase Prime - For Institutions
Coinbase also offers state of the art security features for trading as well as the custodial assets.
How you write your advertising copy will be based on where you will place your ad. If it's a billboard ad, you'll need a super catchy headline and simple design due to the speed at which people will pass. Online ads are similar; consumers are so inundated with Internet advertising that your ad must be quick and catchy.
A global exchange, founded in China in 2017, currently headquartered in Japan, Binance has a huge collection of tokens.
What would the consumer gain by using your product or service? This could be tangible, like a free gift; prestige, power or fame. But remember: you must be able to make good on that promise, so don't offer anything unreasonable.
Services
Investment
Trading
Crypto Loans
Derivatives
Liquid Swap
Visa Card
Trustwallet (www.trustwallet.com)
Binance provides the following custody related services through TrustWallet. The TrustWallet app supports over 40+ blockchains and 160+ assets.
Launchpad
Launchpad is Binance's token launch program that helps teams launch their new project token and raise funds. As of 2021, the pad has launched over 40 projects and raised funds of over $75 M.

The first step in your crypto investment journey will be create an account in one of the cryptocurrency exchanges.